Outstanding in Your Field
BlazingSocial has all the content you need to represent your company as a reputable and trusted source, as well as an expert in your industry. You have to be able to engage with your clients in various ways today, and social media is one of the best ways to do so. Mixing in some non-industry specific content (think holidays and other occasions) with relevant and interesting industry-specific content will give your clients an extensive amount of knowledge and will keep them coming back for more.
Mortgage Videos
If you're in the mortgage industry, BlazingSocial has a solution regarding social media for mortgage companies. With around 100 different relevant videos to choose from, you'll be able to engage your clients in unique and creative ways. And the best part is every video you choose will be branded with your contact information, photo and logo. Just think of a topic category in the mortgage industry, and we've probably got your covered with a quality mortgage video.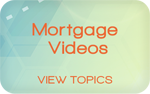 Real Estate Videos
For quality real estate social media content, BlazingSocial has 100 real estate videos for you to choose from. We will attach your brand and contact information to any video you choose, so when your customers share the video, others will know who to contact. Our extensive selection of videos will ensure you find the topic you want to share on any given day.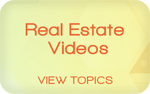 Title Insurance Videos
With 100 title insurance videos to choose from, BlazingSocial has you covered when it comes to sharing relevant content with your customers. Not only do we offer valuable videos for you to share, but we will also attach your brand and contact information to it, so customers and potential customers will know who to contact you for assistance. The value of videos in social media marketing can't be overstated.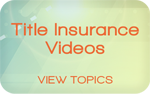 Real Estate & Mortgage News & Advice
At BlazingSocial, we have an extensive library of relevant and valuable social media posts for the real estate, mortgage and title insurance industries. Whether you want to inform your followers, educate them or entertain them, we've got you covered. We are constantly adding new and relevant content to our portfolio for you to choose from. Keeping your brand at the top of their minds will prompt them to come back to you when they need your services.
BlazingSocial stays on top of the latest news and trends in real estate, finance and the economy in general. You have to stay relevant in the social media world to be perceived as an expert, and sharing the latest news will help you do so. Position yourself as a trusted advisor through social media so customers will see you as a quality resource. Industry changes not only affect your business, but the lives of your customers as well. Provide them with the information they need to know and you will hold more value to them.