Running a business can be time consuming. Managing the social media for your business doesn't have to be. Thanks to the automated social media posting tools from BlazingSocial, you can share a consistent stream of interesting, informative content with your audience at any interval you choose.
We have content designed to meet the needs of multiple industries. Whether you need automated social media for mortgage, real estate or title company topics, you can choose the posts you want to add to your stream and set your own unique schedule right from the BlazingSocial dashboard.
And that's not all. With BlazingSocial, you're never in the dark when it comes to how your social media marketing campaign is performing. Our dashboard can provide insights into how your tweets, posts, and updates are performing with your audience.
BlazingSocial can help you do all that and more, including:
Easily setting up social media campaigns
Posting content to multiple social media platforms
Controlling the topic and type of content you post
Pre-scheduling your social media posts
Choosing the day and how frequent to post
Posting consistently, week after week, month after month
Viewing your scheduled posts on a calendar
Tracking your results
Social Media Campaigns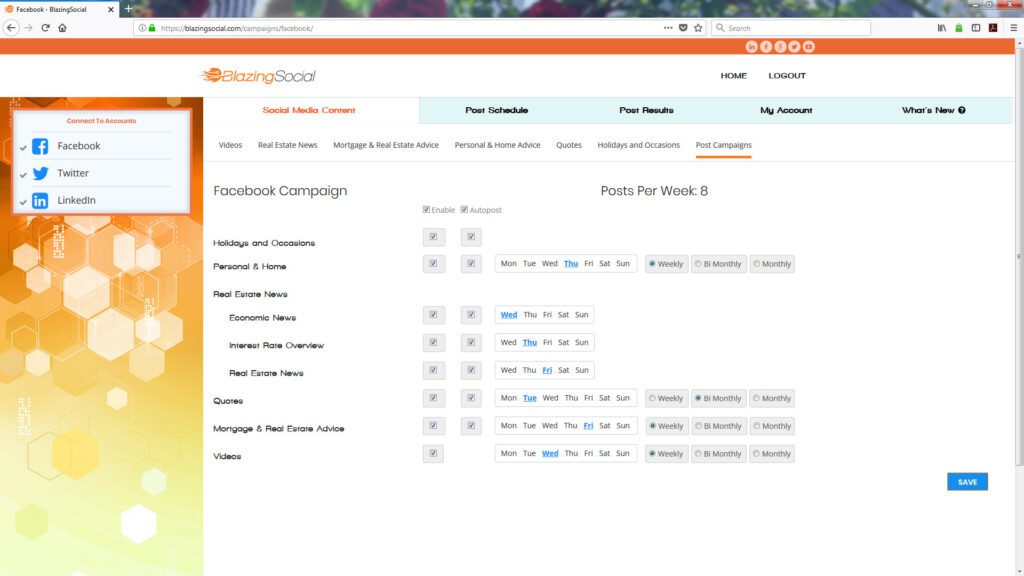 Content Library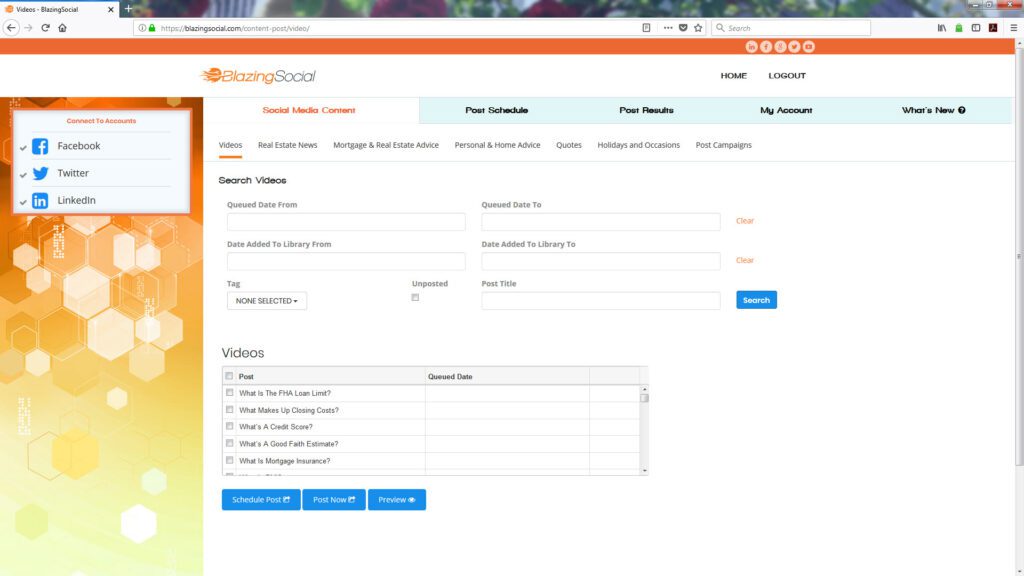 Post Schedule Calendar